About the city or site
Kashan is the epitome of all that is essentially Persian – a city of mosques and caravanserai; carpets and ceramics; bazaars and stately gardens. It is the first of the large oases along the Qom-Kerman road which runs along the edge of the central deserts of Iran.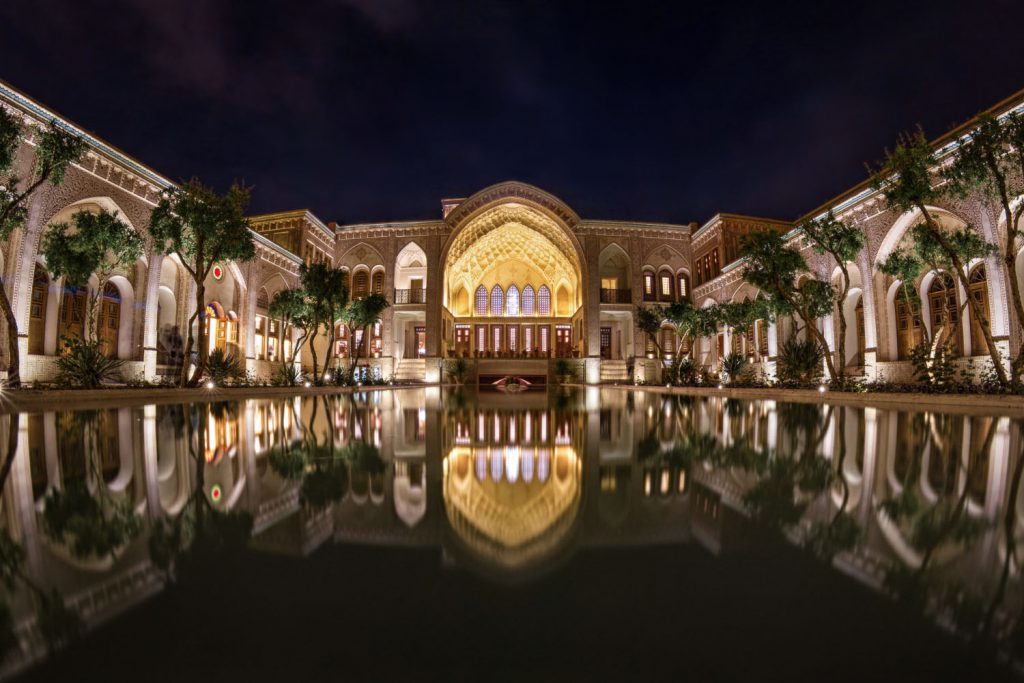 Additional information
Archaeologically the area has been shown to have been inhabited since the 4th millennium BC, however Kashan does not appear in written history until the Seljuk period (1051-1220). One story sites Kashan as the place from which the Magi (wise men of Christian legend) set out.
This lovely oasis city was also a favorite of Shah Abbas I who is buried here.
Kashan Bazaar
This alluring yet subtle city sits on the edge of the Dasht-e-kavir desert. It got its name from the Persian word for tile, "kashi". Perhaps the most breathtaking area of the city is where you find the traditional 19th century houses that Kashan is most famous for. Kashan is also known for having one of the most well known gardens in Iran: Bagh-e-fin.
Photo: The rooftop of one of the most famous bathhouses in Kashan, Hammam-e Sultan Mir Ahmad offers a great view of the city. The 500-year-old bathhouse features colourful tiles throughout.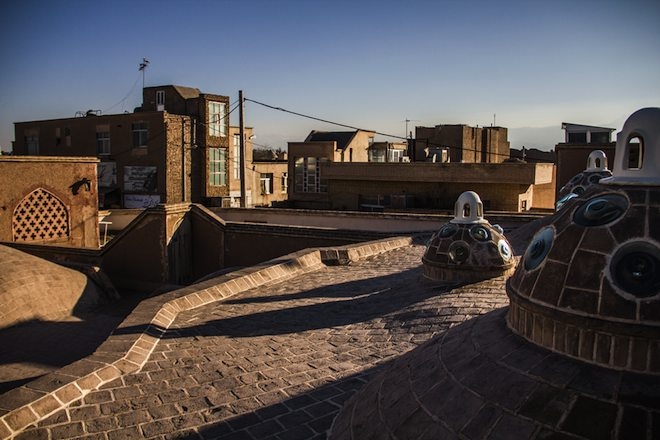 [gmap-embed id="3066″]